ESSENTH is an alternative metal band from Quito, Ecuador. Born as a project in October 2012, and first released in January 2019.
Is an audiovisual project whose subject matter talks about the awakening of consciousness, and the exploration of the dark side of the being:
Its shadow, the saturation of the individual towards an obsolete system, and the hard, and sometimes bitter, process of individuation. The light that develops within the darkness that sometimes you do not want to see.
Origin
Quito, Ecuador
Genres
Alternative Metal, Hard Rock, Art Rock
Years Active
2019 – present
Members
The Trickster
DISCOGRAPHY
Rite of Passage (2019)

Intro

00:53

Shell Shock

07:18

Spectrophobia

07:00

Binaural Transmission

06:10

Dirt

06:02

Flesh Trails

06:24

The Night Without Shadows

08:40

Deranged Natural Artifice

07:18

The Source of Discord

06:30

Humanzee

06:41

Silhouettes of Clay

06:08

Aether

07:59

I Am That I Am

07:21

Release date

01 January 2019

Mastered At

Sterling Sound

Genres

Alternative Metal, Art Rock
VIDEOS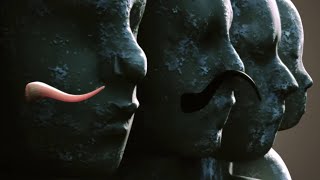 Spectrophobia | Official Music Video
Spectrophobia | Official Music Video

The visioning, the discovery, the acknowledgement with the beauty of being one, embracing the eternal cosmos… Album: Rite of Passage. 2019